Part of a series of "reading memos" that offer a brief summary of interesting academic content along with my personal reflections. This one covers Chapter 12 (transit station and station area design) from Jeffrey Tumlin's Sustainable Transportation Planning.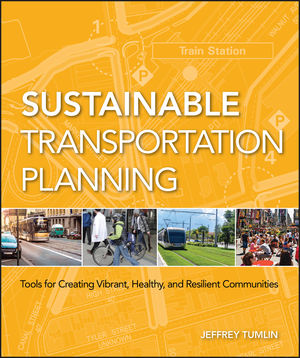 Summary
Transit stations can be designed to be much more than just a quick stop for passengers to make their connection – with proper leveraging of placemaking principles, they can become community assets and destinations in their own right. Transit-oriented development means planning for more intensive land uses within the catchment area around a station – i.e., the ¼ to ½ mile radius in the form of a pedigram around station entrances (the distances people are willing to walk). These Station Areas can create economic opportunities for businesses providing services that help riders complete their "daily chores" without needing extra trips.
Ideally, many travel modes converge at transit stations, meaning some consideration of prioritization is required. Pedestrian conditions should be optimized first (because every trip starts and ends as a pedestrian one), which means designing for safety, security, directness, ease of entry, comfort, and aesthetics (promoting articulation and transparency of the streetscape). After that, station design needs to account for transit connections (convenient transfers and bus bays based on demand and headways), bicycles (on-site storage), taxi ranks, and private vehicles (separated spaces for kiss-and-ride passengers as well as the least amount of parking required to support non-station land uses). If possible, stations should be sited to maximize ridership potential, which also necessitates a complete pedestrian and bike access plan.
Reflection
It was quite insightful that the design of a station goes far beyond the actual station itself – upon reflection, the transit stations I personally have most enjoyed using were those with many amenities (i.e., shops and restaurants) that made any required waiting time much more pleasant and productive. Recognizing that entire catchment areas will be affected by people transiting means that zoning around stations needs to support a wide variety of dense land uses, which is rare to see around the San Francisco Bay Area. (Most BART stations come to mind.)
I see an inherent tension about parking for regional/suburban transit stations. If too much parking is provided, the potential of true transit-oriented development is stifled. However, if too little parking is provided, the station cannot attract park-and-ride users who would otherwise simply drive all the way to their destination. This conundrum is likely what makes it so hard to change the design of areas around BART stations – but I believe holding back transit-oriented development is short-sighted. A long-term view would recognize the potential replacement of park-and-ride customers with all-day riders if enough stations become community hubs or have enough amenities to be their own destinations.